When is it going to be? Was Prime Minister Ismail Sabri Yaakob going to announce the dissolution of Parliament on Friday before Budget 2023?
Or is the budget going to be tabled first, and only then will he dissolve Parliament? What did he say to the Yang di-Pertuan Agong when he had an audience with His Majesty?
Did he only present the Cabinet minutes? Or did they discuss when Parliament is to be dissolved?
Well, Friday has come and gone. Budget 2023 was tabled and by end of the day, that was it. There was no dissolution of Parliament and no indication of when this would happen, more so on when a general election would be held.
Many MPs in the house screamed "dissolve" as soon as Finance Minister Tengku Zafrul Abdul Aziz finished tabling the budget.
All the screams were ignored and in the end, the MPs resorted to expressing their feelings on social media.
So many of them tweeted, posted on Facebook and uploaded on Instagram all kinds of snide remarks, sarcastic quips and jokes about the dissolution of Parliament.
These social media postings were promptly ignored as well. As we enter Saturday, we still don't know when the Parliament will be dissolved.
We have so many people, specifically scientists and weather experts, who have made their opinions heard about how it would be dangerous and irresponsible to hold a general election anytime soon (before March 2023).
The monsoon season is approaching and we all know what that means – heavy rains and definite flooding in Kelantan, Terengganu, Pahang, Johor, Malacca, Perak, and probably even Selangor.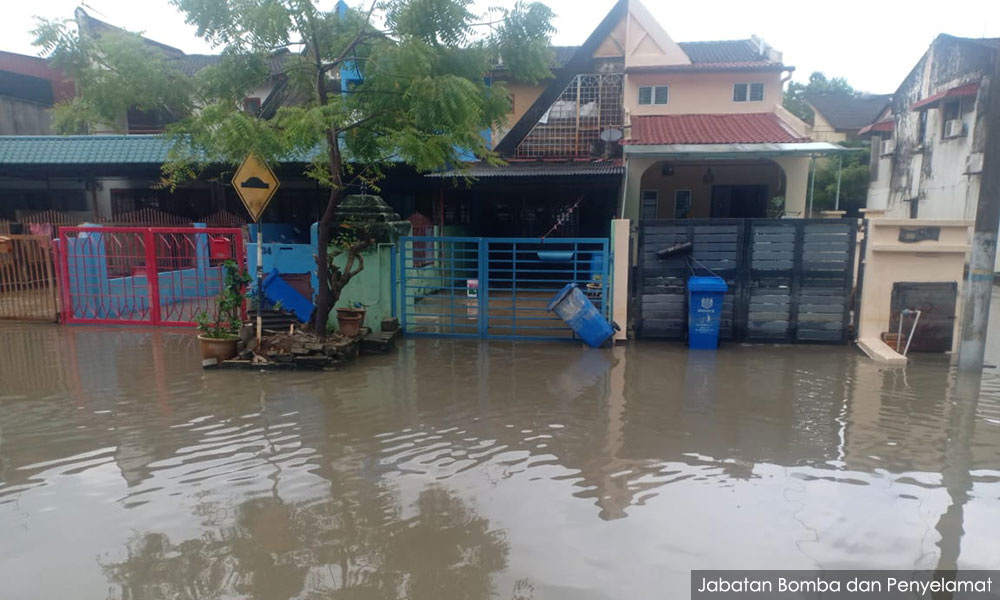 The weather experts are even saying that this year's monsoon might be particularly bad – with the rain and flood could be even worse than last year.
And I'm sure we still remember how bad it was last year (ie: Taman Sri Muda in Shah Alam). The situation will be the worst for the east coast from November to December and for Johor, Malacca and Perak from December to February.
So don't risk it, experts say.
Do you know what nobody is talking about right now? You would think it is so obvious but I guess you're wrong. Why is no one talking about how the monsoon season can be managed and the floods mitigated or eradicated?
We're just concerned about voter turnout and who will form the next government. No one is at all concerned about the many people who will be in danger whether an election happens or not.
Bravo to our scientists for being so good and improving year after year at predicting how bad the monsoon season and floods are going to be annually.
Seriously, kudos to them. But then, how come, after decades of knowing about the monsoon season and how it always floods at the same places every year, no one has been able to come up with any kind of solution to resolve the problem?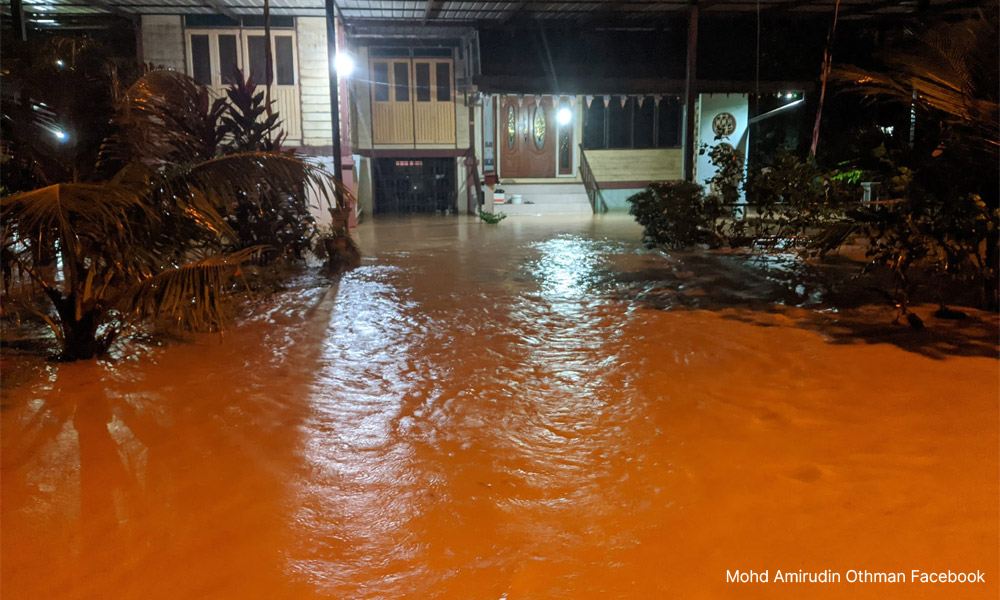 All the authorities are ever good at is evacuation and rescue. Which is a good thing, of course, but if year in and year out, all they ever do is evacuate and rescue, it is quite telling of their will to actually want to improve on things, right?
Just take for example the current obsession with calling for a general election. I'll be honest that I would want a general election to happen too.
I've been waiting to vote since the Sheraton Move. But I would like to believe that I have a good sense of priorities. Human lives come first and we should be thinking about that now. Unless, of course, there is a motive for wanting the voter turnout to be low.
Now I wonder who will actually benefit if not that many people were able to go out and vote. No, I will not be sucked into this discussion!
Back to the point I really want to make – why can't any of the great minds in the country attempt to solve the flood problems in Malaysia?
Can you imagine how many lives we can save, injuries we can avoid and money not wasted if this were to happen? Can't we think of better irrigation and water flow management? Is there no technology available that can help our situation?
Unless it is actually better to have floods affect the country the way it does every year than to actually solve it.
Lack problem-solving skills
Could this be the reason why it has been decades, I repeat, decades of floods that occur at the same time each year and still nothing has ever been done about it?
If the current situation of dealing with floods is the better option, please do explain to us why. Maybe it would be a good idea if a solution to the flood situation is included in all political parties' election manifestos.
Unfortunately, this week's column is just riddled with questions. I apologise if it might come across as just plain frustration.
But I really do want a better solution to what the authorities have been doing about it all these years.
And I promise it isn't the fact that if an election happens in this last quarter of the year, it will derail my plans of attending the Jack White concert that is scheduled in Kuala Lumpur and heading to Jakarta to watch Weezer headline the Soundraneline Music Festival.
[This article was originally written for and published at Malaysiakini.com]
Get Zan Azlee's best-selling book 'Liberal, Malay and Malaysian' today!
Buy more Fat Bidin books, films and merchandise at The Fat Bidin Store!