This week was the start of the school year and with three children at home (two school-going while another one, Achilles, just sleeps the mornings away because he's only one year old), it can get quite hectic. But then again, it is coming to almost a year now that they haven't been physically to school.
Now that Malaysia is under MCO 2.0, it doesn't look like school is going to reopen anytime soon. However, kindergartens are allowed to open, thankfully, so my second daughter Alethea gets to meet her teachers and friends to socialise. But the SOPs are extremely strict, of course.
She has to wear a mask and face shield. They sit at tables that are divided by plastic sheets. Only pre-approved items are allowed to be in their school bags. And, of course, all the usual temperature taking and disinfecting happen as well. But that's okay because they are finally going back to school.
My eldest daughter Athena is in Standard Four and as we all know, primary and secondary schools are not allowed to be open. So, she doesn't get to go back to physical school. Instead, the school is having online classes, much like last year but with a little bit of improvements.
Last year was the worst. With the schools being closed, it was a situation that none of us had experienced before. The students were struggling and the teachers were struggling. To be honest, through my observations, not much teaching or learning was really happening.
My daughter would get one or two school exercises to do (usually in the form of a couple of pages from a workbook) and every once in a while were told to read a book. That was it. Sure, there was a short period when the schools reopened during the CMCO and RMCO, but very soon after, schools were closed again.
When the Ministry of Education said that schools would reopen at the start of the school year come 2021, my daughter was excited and so were my wife and I. Finally, education resumes. But then MCO 2.0 happened, and we're back to the schools being online again.
It seems that there is a better system this year with the announced PdPR method (home-based teaching and learning). The teachers in my daughter's school are now conducting live video classes on Google Meet for the different subjects in a day. My daughter seems to be enjoying it.
With it being in the first week, there have been some teething problems. Initially, the teachers would conduct one class for the entire Standard Four. Then when the class started, they realised that Google Meet had a limit on the number of participants and many students could not get access and because of that, classes started spilling over from the morning till the late afternoon.
It's okay. Let's see how it goes in the coming weeks. I can understand if done properly, the PdPR could be a good method of continuing lessons during the MCO. However, we need to realise that it can never be a full replacement for proper physical school.
There are just too many benefits of actually attending physical school. Being social animals, human beings need interaction and socialising to develop, especially at a young age. Being cooped up at home can have detrimental effects on the mental health of the children as well.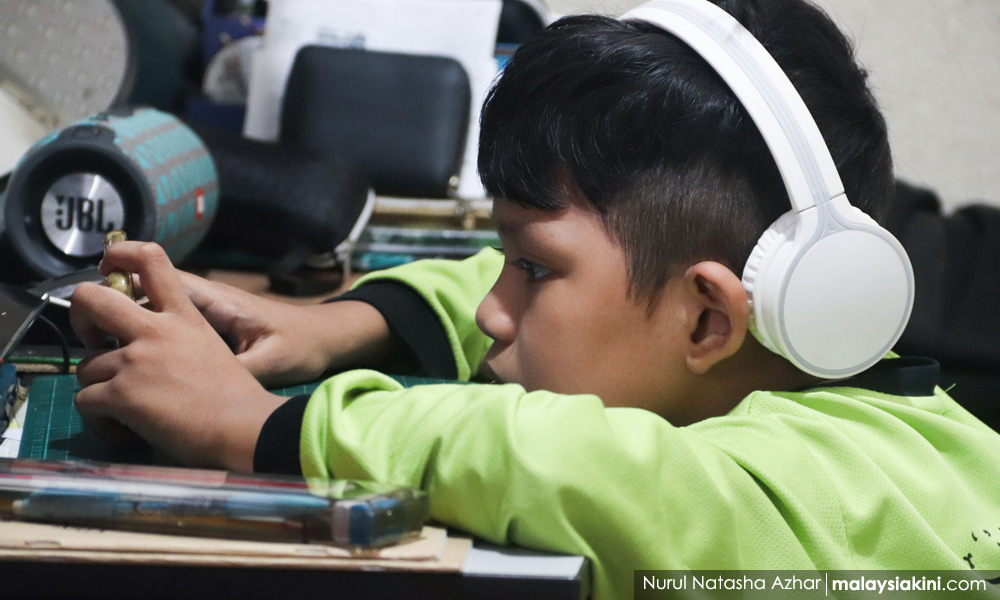 Full online learning also cannot replace the efficiency of physical and face-to-face learning. If it could, the whole world would have migrated to full online learning a long time ago even before the pandemic hit. Blended learning – a hybrid of online and physical learning – is good, but not when it is totally online.
I am concerned about the education, specifically for my children, and for all of Malaysia's children in general, during this pandemic. There has been a lot of talk (which has been spurred by former education minister Maszle Malik) about the lost generation, which refers to all of the students who have had to suffer through school closures the past year.
I understand that health and life is a big priority during a devastating pandemic. But, isn't the loss of education also very devastating and should also be among the top in a list of priorities? Let me push your attention to several countries that have taken this into consideration.
Many countries in Europe have had to implement lockdowns just like in Malaysia in order to control the spread of Covid-19. However, many of these countries have also managed to keep their schools open as usual even as their society is locked down.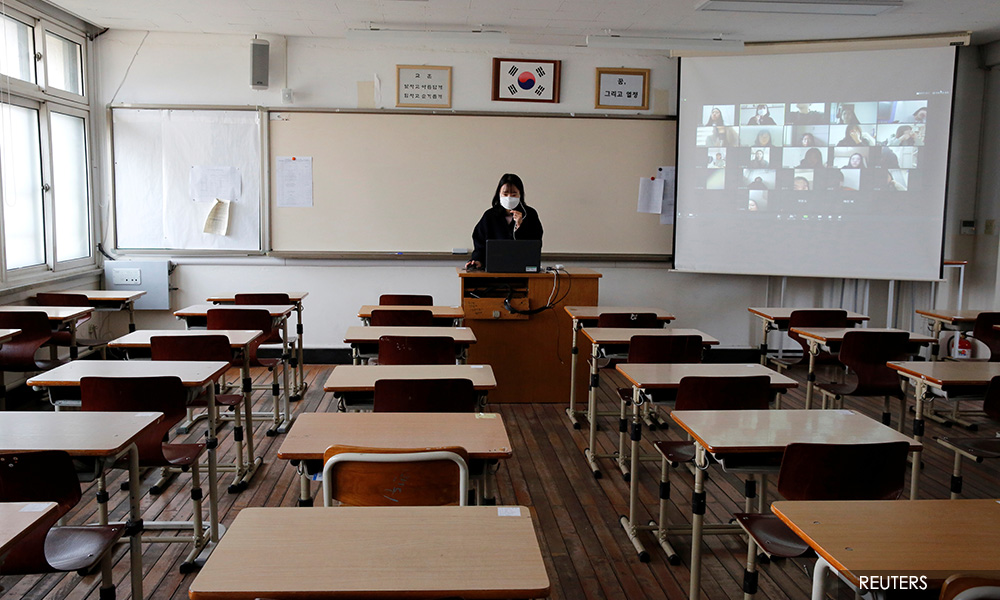 Ireland, for example, still has schools in operation because, as Prime Minister Michael Martin said in a national address: "We cannot and will not allow our children and young people's future to be another victim of this disease."
Germany is also keeping its schools open because the government there feels that education is best done in a classroom with peers. The government stressed that no matter what, schools needed to remain open and priority would be given to coming up with restrictive measures and SOPs to make this happen.
This is also the case for France, where President Emmanuel Macron stated that schools would be exempted from the nationwide restrictions. In fact, France has even managed to reduce the number of infections while keeping its schools open. The reduction is slow, but according to their experts, it is an accepted balance because it is offset by positive effects on education.
Maybe the Malaysian Education Ministry could take this into consideration. Study what these countries have been doing in order to maintain the operations of schools. According to reports and different researches, results have shown that the virus spreads much less among children. In fact, a study done in Iceland showed that children under 15 are half as likely to be infected and spread the virus.
The ministry can come up with strict regulations for students and teachers in school. Make sure everyone adheres to it. Be uptight about it, but at least it allows for a school to continue properly. It just cannot be ignored that school closures have a lot of detrimental effects. If kindergartens can be opened, then I'm sure we can think about the schools, too.
Admittedly, Ireland and Germany have more recently made decisions to close their schools. However, the Irish government is considering keeping special schools and classes open as usual. The German government is also still having discussions to deliberate on whether schools should be kept open. So, keeping schools open is still a major priority.
I think the Malaysian government needs to also make this a priority. As much as we need to control the pandemic, we can still take out a piece of paper, draw a line in the middle, then label one side 'pros' and the other side 'cons'. List down everything that can be thought of and find a balance so that the education and future of our children won't be on the losing end.
[This article was originally written for and published at Malaysiakini.com]
Get Zan Azlee's best-selling book 'Liberal, Malay and Malaysian' today!
Buy more Fat Bidin books, films and merchandise at The Fat Bidin Store!