Malaysians tend to interpret things very literally especially when it is to an advantage to them.
For example, when Prophet Muhammad had four wives, everyone then just interpreted that men can all have multiple wives – woohoo! But they forget all the nitty-gritty fine print that is a requirement if they do want to have more than one wife.
Another example would be when my wife and I set the rules for our two daughters where we told them they cannot chit chat anymore after bedtime.
So instead of using words and their voice to chit chat, they used hand signals in the dark. They just conveniently interpreted it literally and considered sign language isn't 'chit chat'.
So, it is not surprising that Malaysians are also interpreting it very literally when our Yang di-Pertuan Agong denied Prime Minister Muhyiddin Yassin's request to declare an emergency a few weeks ago and instead advised Parliament to agree on the Budget 2021 that will be tabled by the government later today.
The Palace, when releasing the statement, mentioned that it is important that our politicians stop politicking and concentrate on the people during this serious Covid-19 pandemic situation.
And from how I interpret it, all the lawmakers in Parliament, regardless of which side they are on, need to come to an agreement.
What I don't believe should be the case is it being a mandate for Muhyiddin's government to just come up with any kind of budget they want and for it to just be passed without any questions asked. It is not a free pass to come up with policy without any kind of check and balance.
The government stayed quiet for weeks after the Palace made the statement, even though the opposition made several attempts to engage with the Finance Ministry in order to work on a mutual budget.
Only about a week before Parliament was to go into a session did the ministry finally say that they will receive a small committee of representatives from the opposition.
It would seem that the gesture was just a mere formality to appease those who were critical rather than actually being genuine in having a discussion to create a unity budget.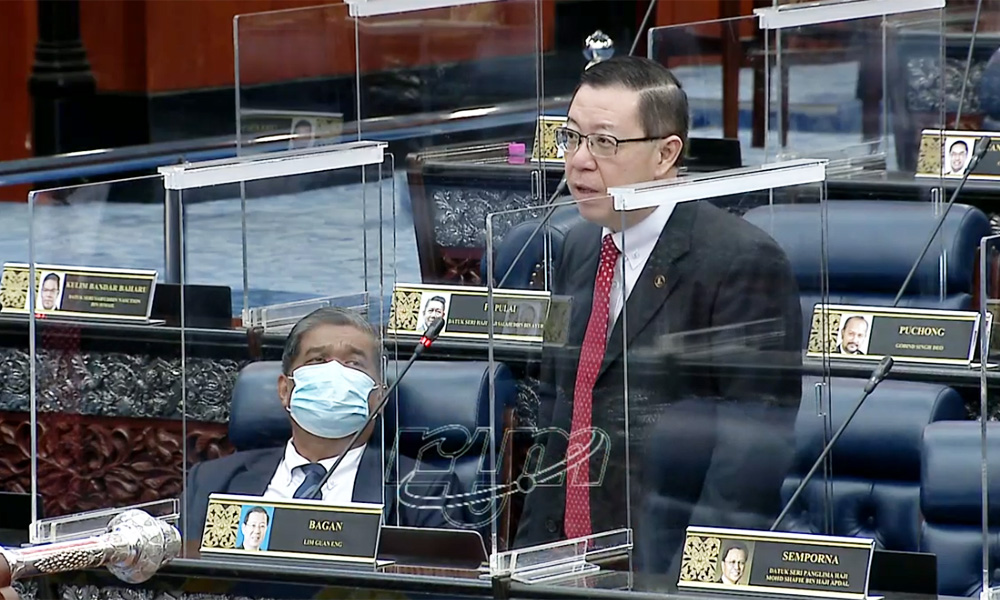 According to DAP's Lim Guan Eng, the committee had presented six key measures that revolve around saving jobs, businesses and livelihoods of Malaysians.
Unfortunately, there was only one meeting. Hardly enough time to actually have a proper discussion and to come to an agreement about the country's budget for the whole year. We do not even know if the proposal presented will be considered, much less be implemented into the budget that will be tabled.
How will the government then expect that the budget that they will be presenting in Parliament will be guaranteed a passing by everyone without any proper consultation? There has to be a proper check and balance process so that no abuse can happen. Isn't that the main crux of what a democracy is?
I'm sure that when the Agong denied the declaration of emergency, it was because he saw the importance that the government had to move on, and the democratic process had to continue as well.
This is something that I and many Malaysians were also concerned about. A pandemic shouldn't be any reason for us to discard proper and transparent administration.
Let's also not be naive to think that no politicking is going to happen. It is pretty obvious that when Muhyiddin intended to declare an emergency, it was because he realised that he does not have strong support in Parliament.
All the calls for a motion of no confidence against him may not be heeded. But if his budget doesn't pass, it has the same effect.
The Agong had already given an opportunity for this risk to not affect the country and the people negatively in a pandemic. All they had to do was have proper consultations to come up with a unity budget. It wasn't difficult. But I guess it wouldn't be difficult for people who are mature and intelligent enough to see it.
So now we just have to wait for Budget 2021 to be tabled and see how Parliament decides.
As I have mentioned many times before, ever since the Sheraton Move, then the Le Meridian Move, the Malaysian people are the ones getting played out because we have no say or clout in how our country is supposed to be governed.
[This article was originally written for and published at Malaysiakini.com]
Get Zan Azlee's best-selling book 'Liberal, Malay and Malaysian' today!
Buy more Fat Bidin books, films and merchandise at The Fat Bidin Store!