Mention Imelda Marcos, and we all recognise her as the extravagant former first lady of the Philippines and the wife of the republic's former president Ferdinand Marcos.
Imelda had a 3,000 plus collection of expensive designer shoes which were discovered when the people raided the presidential palace during the People Power Revolution in 1986 that resulted in the Marcos family being forced to flee to Hawaii.
It was one of the biggest stories of political corruption ever at the time, and it received tremendous international attention. President Marcos was considered a dictator who held onto power for 21 years, and nine of those years (between 1972 and 1981), the country was under martial law which he declared because of an apparent communist threat.
That is what I am familiar with if we talk about the Marcos family. Then a feature documentary titled "The Kingmaker" was released, and I watched it and found out more about the Marcos family, and in particular Imelda Marcos. I assume Imelda is the titular "kingmaker" because a large part of the film talks about her efforts to return her family to political power.
In the film, we learn that after being allowed back from exile into the Philippines, Imelda became a multi-term congresswoman. Her son and daughter also entered politics, and both became senators and governors. Her son Bongbong Marcos even ran for vice-president in the last election but lost to Leni Robredo.
The documentary also uncovered many things that were not commonly known. Aside from Marcos family's many allegations of corruption, the film's director, Lauren Greenfield, also explained the links between current Philippines President Rodrigo Duterte and the Marcos family, portraying Duterte as being sympathetic to them.
There is footage of Duterte saying that the Marcos family helped fund his campaign. Also, the many actions that Duterte had taken make it pretty obvious. He gave permission for the late Ferdinand Marcos' body to be buried in the Cemetary of Heroes in Manila.
The film also showed that since Duterte became president, the head of the Presidential Commission of Good Government, Andres D Bautista, has fled the country. The commission is responsible for investigating the wrongdoings of the Marcos family when they were in the presidential palace. Bautista claims that all the charges and trials related to the Marcos family will slowly be dismissed or acquitted. He now fears for his life.
Throughout the whole film, we see Imelda Marcos as a very absurd-like character that seems to have a "god" complex. She repeatedly mentions that she is the mother of the Philippines and its people, and she sees herself as the country's saviour. Let's not even talk about how delusional she is about her extravagant lifestyle.
Okay, enough about the film and the Marcos family. I can't help but make comparisons with what has happened in Malaysia with our former prime minister Najib Abdul Razak and our former first lady Rosmah Mansor. Just like Imelda, the first few raids on their residences uncovered so many expensive handbags and jewellery.
There were so many corruption allegations that have been uncovered involving insane amounts of money, and multiple trials are going on against both Najib and Rosmah. In fact, Najib has even been found guilty in one trial and has a 12-year prison term and a RM210 million fine hanging over him pending appeal.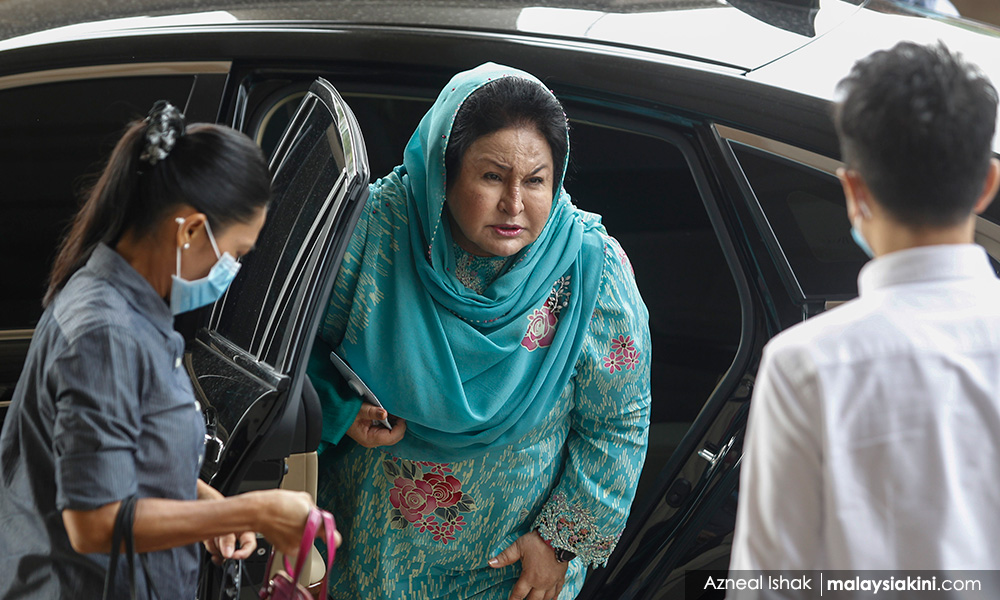 The fact that the current government could be seen as being sympathetic towards Najib and Rosmah is also worrying. What if charges and trials are dismissed, and they are acquitted? Is this a possibility? Will there be direct similarities between the Marcos family in the Philippines and Najib and Rosmah here in Malaysia?
The similarities between Rosmah and Imelda Marcos are also quite uncanny. Like Imelda, Rosmah doesn't see anything wrong with her extravagant lifestyle and how inconsistent it is with what a first lady's real lifestyle should be. And both also seem to have a very domineering personality that borders on irritating.
Well, after all that has been said, I will keep a closer watch on the developments in the Philippines. If "The Kingmaker" is anything to go by of how things will develop, then I have to say that I am very worried about what will happen to justice in Malaysia.
As for the film itself, it is a gripping non-fiction story that gives us incredible access to Imelda. Anyone interested in politics and corruption would definitely find the film interesting. The film is currently available on Showtime's streaming service, Amazon Prime and Vimeo.
[This article was originally written for and published at Malaysiakini.com]
Get Zan Azlee's best-selling book 'Liberal, Malay and Malaysian' today!
Buy more Fat Bidin books, films and merchandise at The Fat Bidin Store!