When people ask me if it has been any better for the media and the press after Pakatan Harapan took over the government in May 2018 as compared to when BN was in power, I said yes, of course. It was definitely better. As immediately, journalists and newsrooms stopped being harassed by the police and other authorities.
Initially, journalists were a bit confused. They didn't know what to do with this sudden openness and freedom. They grappled with themselves, mainly, to test and see what they could and could not report about. They pushed the boundaries of being critical with the authorities and the government. It was a pleasant surprise to see that things were okay.
Of course, there were others who also went the opposite way and started sucking up the government of the day just like they did with the previous government. Nothing happened to them because why would the government want to stop suck-ups, right? But these news organisations and journalists were just seen as being irritating by the rest of us.
You bet that there were small incidents when politicians from Pakatan Harapan at that time would make nonsensical comments (you can't run away from that in Malaysia!) and say stupid things about the press and how they report things. But there were never any major incidents that warranted us to be too worried.
However, the rest of the media and I waited for what was really supposed to happen and that was to see the Harapan government review the laws that restricted media freedom. We were waiting to see the Printing Presses and Publications Act 1984 (PPPA) being abolished. We were also waiting for other laws to be repealed. But that never happened.
I don't know if Harapan procrastinated, took things for granted or were just planning to keep all the media freedom-curbing laws in place to be used another day. I guess we will never know because right before the two-year mark of their administration, the "Sheraton Move" happened and the Harapan government was no more.
After being in power for slightly more than two months, the new Perikatan Nasional government (new only in name), has already given Malaysians a lot to be concerned about. Aside from the country being plagued by a pandemic and going under semi-lockdown, many things have happened to show that we will probably go back to the days of BN.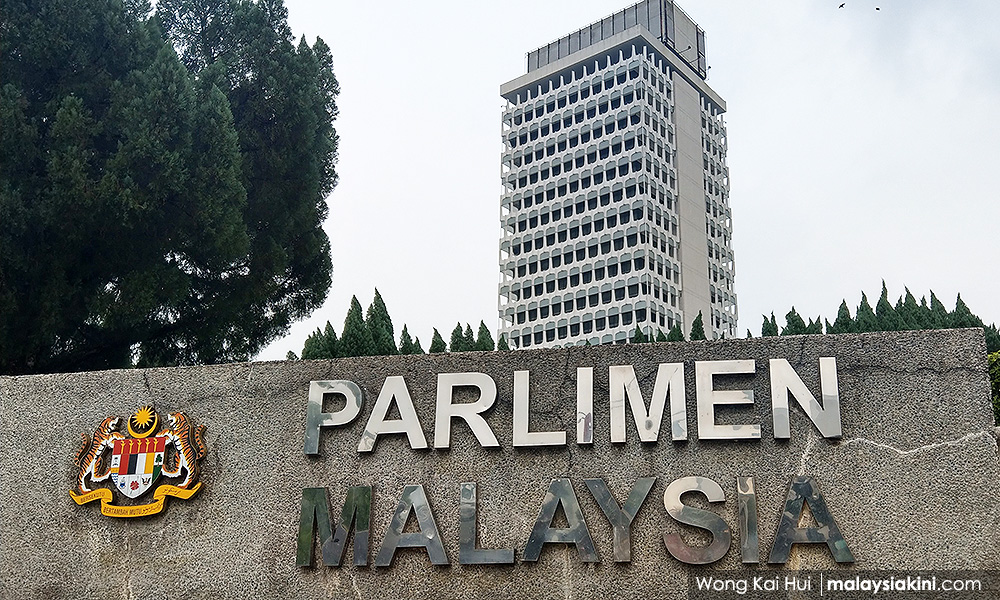 One of the first things to happen was the Information Department releasing an infographic defining what fake news is in relation to Covid-19. It would seem logical for them to want to curb fake news. Unfortunately, their definition is problematic because it would seem that anything critical or putting the government and our leaders in a bad light is considered fake news.
We also see and hear many things that are of concern. Journalists found that they did not have access to attend certain daily press conferences that are held by the ministries unless they were from the official state media such as RTM or Bernama. That didn't seem right because a press conference is a time for journalists to have direct access to the authorities.
Then came the announcement of the first parliamentary sitting happening since PN took over the government and also since the movement control order was imposed. It will happen on May 18 and due to the current pandemic, will only be for one day. Well, governing the country is an essential service, so okay then.
We heard about all the nonsense of the motion of no-confidence against the prime minister being denied and all. Then, more about how the day's agenda will only be about everyone listening to the Yang di-Pertuan Agong's address. And the most nonsensical of all – all journalists are barred from attending the sitting except those from RTM and Bernama.
One of the most basic pillars of democracy, Parliament, is now being denied to the media. Although Communications and Multimedia Minister Saifuddin Abdullah has said that journalists can still access the live stream, their barring from Parliament will mean that there won't be press conferences in the halls or questions to individual MPs after the session.
Most recently, the Home Minister Hamzah Zainuddin has said that the government will not hesitate to use the Sedition Act against people who create and spread fake news. According to the good minister, there has been an upward trend of cases involving sedition which could lead to provocations or threaten public safety and security.
Yes, it looks like the good old glory days between 1957 and 2018 are back again. Bad news for journalists, the media and all Malaysians. They sure don't make them like they used to.
[This article was originally written for and published at Malaysiakini.com]
Get Zan Azlee's best-selling book 'Liberal, Malay and Malaysian' today!
Buy more Fat Bidin books, films and merchandise at The Fat Bidin Store!