It's funny how blatantly sexist or discriminatory people can actually be and still feel comfortable and right about it.
For example, take how the Malaysian government for decades before this felt like it was totally okay for children born outside Malaysia whose fathers are Malaysians to be automatically granted citizenship while those whose mothers are Malaysians (and fathers aren't) are not.
I don't believe any valid reasons were ever given aside from them just saying that it doesn't actually mean that gaining citizenship is impossible. These people just have a different procedure to follow (which are multiple steps more complicated, by the way, and doesn't guarantee citizenship).
With no explanation as to why there is a difference between a father and a mother, doesn't it reek of discrimination?
An amendment to this law (Part III of the Federal Constitution) has long been pushed and advocated by civil society and even politicians. But all of the administrations that have been in power have not done it.
The most recent was Ismail Sabri Yaakob's administration with Hamzah Zainudin as the home minister. Hamzah, at that time, stated that the government had no plans to amend the law.
However, while on the campaign trail during the last general election in November, it was reported in the news that Hamzah did mention he and Perikatan Nasional would push for an amendment of the said law if they were elected to power.
He said he does sympathise with the issue but his hands were tied at that time. Okay, I guess it would be alright to give him the benefit of the doubt.
Harapan manifesto
Whatever it is, Pakatan Harapan did have the amendment as part of their manifesto. They did eventually win and form the government of the day (albeit with some negotiations and new pacts).
Lo and behold, the cabinet announced via a joint statement between the Minister in the Prime Minister's Department (Law and Institutional Reform) Azalina Othman Said and Home Minister Saifuddin Nasution Ismail.
Among the amendments is to change the term 'father' to 'at least one of the parents', or something to that effect. Of course, this doesn't mean that the amendment to the law now exists. A committee will be formed, research will be done, and stakeholders will be consulted. The findings will then be used as a base to propose an amendment. If all is okay, only then will it be tabled in Parliament.
So, it's going to be a while before the amendment actually takes effect (or, god forbid, if it doesn't even get tabled or passed). But whatever it is, we can at least see the political and social will for reform to happen.
With so much frustration and disappointment in the last three to four years, I will take this news as something fresh, progressive and hopeful for now.
It's good news indeed but it is still early days. It is our duty and responsibility to keep the pressure on the government and the two ministries to follow through with their promise and intentions as efficiently and speedily as possible.
This amendment has been a long time coming and it shouldn't take too long to finalise the details since many parties have already done a lot of research on it.
This is one step towards creating a less discriminatory society in Malaysia. It will hopefully lead to more equality when it comes to policies that involve not just gender, but also race, ethnicity and religion.
Malaysia has a lot to work on when it comes to discrimination in all of these areas. It is going to be tough at first since it is so ingrained in our system, but one positive step is still one positive step.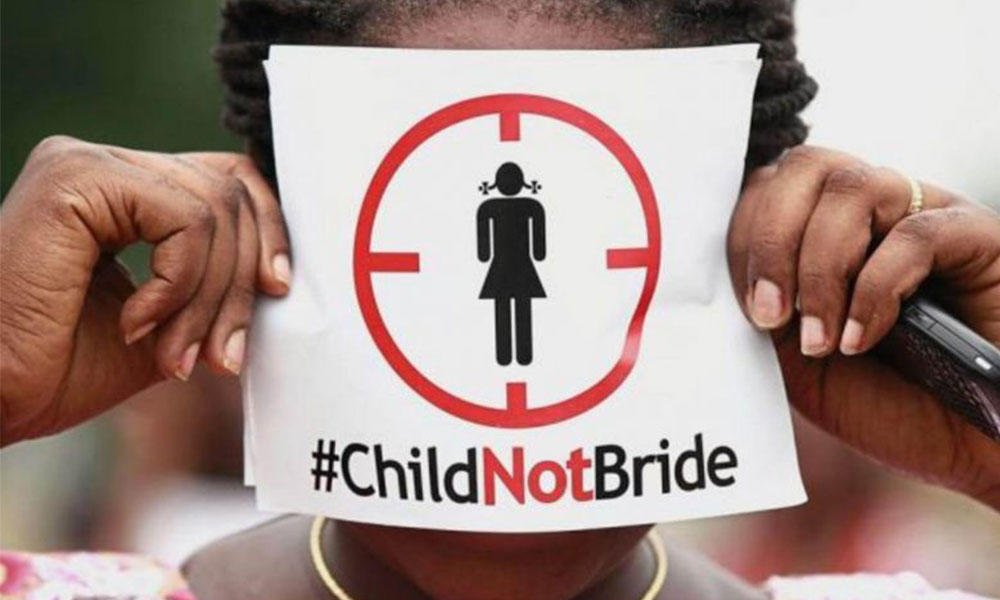 Issues such as the women's quota in the cabinet need to be increased (wasn't 30 percent the promise given before this?). The recent Anti-Sexual Harassment Act needs to be given attention too. All too often sexual harassment in Malaysia isn't even recognised as sexual harassment.
Let's also not forget the problem of child marriages in our country. At the moment, only the states of Selangor and Kedah have made the minimum age of marriage 18. All the other 12 states have yet to do anything about it.
And as we have read in the news over the years, the number of Malaysians getting married below 18 years old is quite significant. So, it is obvious that Malaysia still has a long way to go to progress. But slow and steady, I hope the change will happen.
[This article was originally written for and published at Malaysiakini.com]
Get Zan Azlee's best-selling book 'Liberal, Malay and Malaysian' today!
Buy more Fat Bidin books, films and merchandise at The Fat Bidin Store!