I didn't like the film 'Everything Everywhere All At Once'. I'm sure everyone is going to start giving me flak for it because Malaysians are all in love with that film now because our darling Michelle Yeoh has just won one of the highest mainstream accolades in the international film industry – a Golden Globe for Best Actress.
Malaysians are proud and, even though I didn't like the film, I am proud too.
Aside from Malaysians in general, even Prime Minister Anwar Ibrahim, the Yang di-Pertuan Agong, and also Raja Permaisuri Agong have congratulated Yeoh for her win.
A slew of other politicians spewed their congratulations as well, including Communications and Digital Minister Fahmi Fadzil and MCA president Wee Ka Siong. Malaysia Boleh! But is Michelle Yeoh really a product of Malaysia?
Yeoh thanked the prime minister, Agong, Permaisuri Agong, and the politicians who congratulated her. That was very gracious and polite of her. But were there any thanks given to Malaysia or any Malaysians for contributing to her achievements? I don't think I noticed if she did. She did thank the producers, directors, and co-actors who she worked with.
She thanked Jamie Lee Curtis, her co-star on 'Everything Everywhere All At Once', for being supportive. And she really was very supportive.
Many of you would have seen that viral photo of Curtis with her hands in the air and her mouth agape as she screamed with joy when the announcement of Yeoh winning was made. At the same time, Yeoh had her face in her hands.
I guess in my roundabout way, what I'm really trying to say is that what has Malaysia really done to contribute to Michelle Yeoh's success? Most likely nothing much, aside from being the country she was born and raised in.
For someone who is involved in the creative industry – I produce documentaries and other non-fiction content – this has triggered some feelings that I have about the industry in Malaysia.
Local film industry
For one, our film industry is far from being a developed one although we have been trying to implement the "road to the Oscars" for so many years.
Not once have we ever been close to being even nominated for the Oscars. This then begs the question, is aiming for awards even the right methodology to develop a film industry?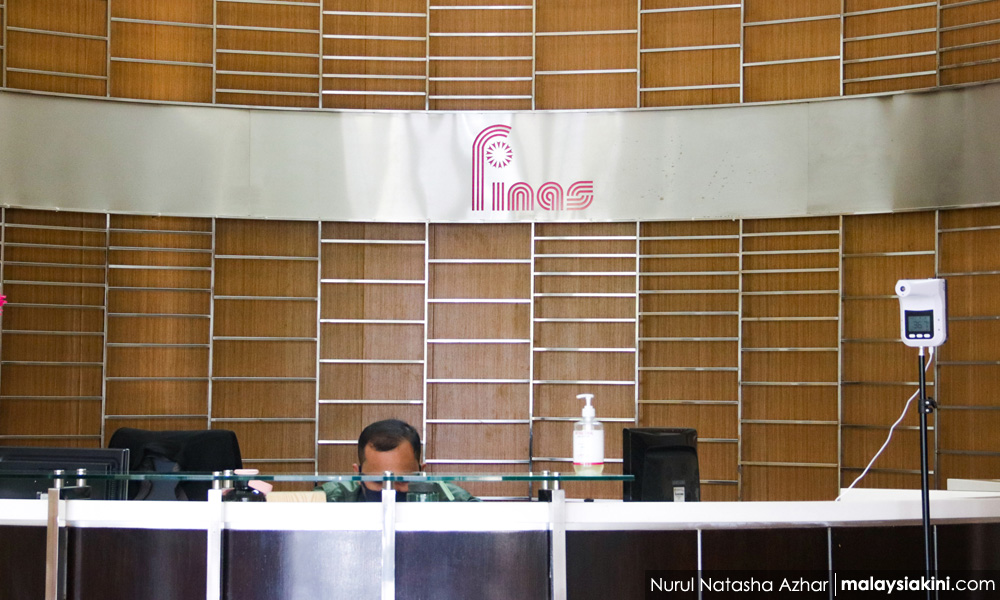 Ironically, the closest chance Malaysia has to get an Oscar is actually Michelle Yeoh because tradition has it that usually, a Golden Globe winner will eventually win an Oscar right after that.
This is ironic because Yeoh pursued her career by herself, making her own decisions, and by leaving the country to head to Hong Kong, China, and eventually the United States of America.
A friend of mine, Pete Teo, who is also in the film industry lamented on Facebook about how Malaysia has never acknowledged film director Tsai Ming Liang who has a very distinguished international career.
Tsai is, of course, a Malaysian from Sarawak. Like Yeoh, his filmmaking career blossomed when he left Malaysia and based himself in Taiwan. The film world associates him with Taiwan rather than Malaysia.
Malaysia had and has great talent when it comes to filmmaking. Remember how we had the Malaysian New Wave in the early 2000s? It was a group of young filmmakers who bypassed the system and did things DIY-style.
Their ultra-low budget films which rarely, or never, received assistance from the government – such as the country's National Film Development Corporation of Malaysia (Finas) – made waves all over the world.
I am shamelessly associating myself with this group, and just the other day, I had lunch with another friend of mine who was one of the leaders in this new wave – but it was a private conversation so I shall not name him.
We were catching up with each other and both of us are on the verge of new film projects. We talked about how we were going about it and, being at the age that we are (mid-40s), we also talked about how it was back in the day.
It was difficult to get support from agencies like Finas and whatnot. There were grants and funding opportunities, but we mainly saw them being given to the mainstream players who were already making films that were very profitable in the local market.
It would seem like it was just the rich getting richer. Well, it seemed like that to us at that time anyway. Maybe we were just bitter because we didn't get as much support.
Fast forward 20 years and we are still struggling. Our peers from different countries like South Korea, Indonesia, Thailand, and even Singapore have gone on to develop their craft and careers so far ahead, while we seem to be still stagnant in the same situation.
To be honest, it has improved a little and we are thankful for what we can get. But it is too insignificant if compared to our neighbouring countries.
I am hoping that Michelle Yeoh winning the Golden Globe and giving Malaysia attention will open the eyes of our agencies to improve things.
We have a new government too who seems to want to reform and a minister who used to be involved in the theatre and film scene. So, let's hope. In the meantime, congratulations Michelle Yeoh and let's see if you are on the road to an Oscar!
[This article was originally written for and published at Malaysiakini.com]
Get Zan Azlee's best-selling book 'Liberal, Malay and Malaysian' today!
Buy more Fat Bidin books, films and merchandise at The Fat Bidin Store!