What is it that sticks to your mind the most on the recent (and still ongoing) flood crisis? I bet that many people would say two things – that this is one of the worst floods to hit Malaysia in recent history, and how ordinary Malaysians came out in full force to help each other, surpassing even what the government and authorities are doing.
I won't deny that these are quite prominent issues. When Environment and Water Ministry secretary-general Zaini Ujang was quoted as saying that Selangor and Kuala Lumpur received more rainfall in one day which was equivalent to one month of rainfall, it was definitely an indicator of how bad it was.
We all saw it with our own eyes and the floods directly affected so many of us. My wife, children and I live in the greater Shah Alam area, however, we were lucky to have been on a short holiday outside of the state. We were overwhelmed with messages from our neighbours about the worsening situation at home.
But we were still lucky that our houses were not affected by the floodwaters aside from the Internet being down for a few days. Of course, the surrounding areas saw the water levels rising and access in and out of our residential area was blocked for around 24 hours because highways were extremely flooded.
My elderly parents who live in the same area were stranded in Shah Alam city when they went out for a late lunch. They wanted to head home around 6pm but were stuck at a petrol station till 3am. We were worried because my mother has diabetes and needs to take her medication on time. Thank god they eventually made it home safely although very late.
I have a student who lives with her family in Taman Sri Muda, which was one of the worst-hit areas. She told me they managed to evacuate and are now staying with a relative in Jalan Klang Lama. However, she said the entire first floor of her house is ruined. They have a lot of cleaning and picking up the pieces to do.
There are many more people who have been hit hard and worse. Lives have even been lost. My heart goes out to all of those who have been affected. It is truly a devastating natural disaster. But what was really heartwarming to see was how ordinary Malaysians rallied together to help those of us who were in need.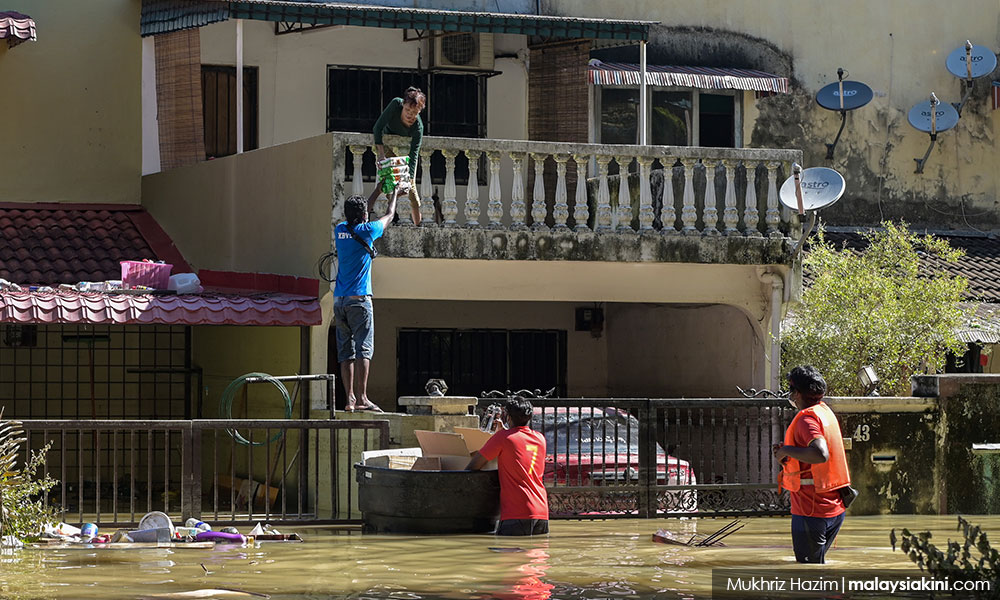 My wife Sheril A Bustaman, despite being on holiday with the family, did what she could. She organised and connected people who were on the ground doing relief work even though she couldn't be on the ground herself.
Thousands of Malaysians did everything they could in whatever capacity they had to help. Truly #KitaJagaKita during #BencanaBanjir.
Poor disaster management
Now this brings up several significant issues in my opinion. Firstly, although a natural disaster is unavoidable, I cannot accept the fact that disaster mitigation and prevention can be so inefficient.
Malaysia has a long history of flooding, especially during the monsoon season at the end of the year. We have had many lessons to learn from.
How come we did not put any of our past experiences to good use? What happened to any form of warning? The Meteorological Department said that it had issued warnings about the possibility of heavy rainfall. What happened to those warnings?
What were the authorities doing? Why did it feel like nobody heard anything?
The rain came suddenly and the floodwaters rose rapidly. Everyone was caught off guard. Even the authorities admitted they were caught off guard. This is unacceptable. The authorities cannot be caught off guard over something that available technology can predict. Someone was sleeping on the job.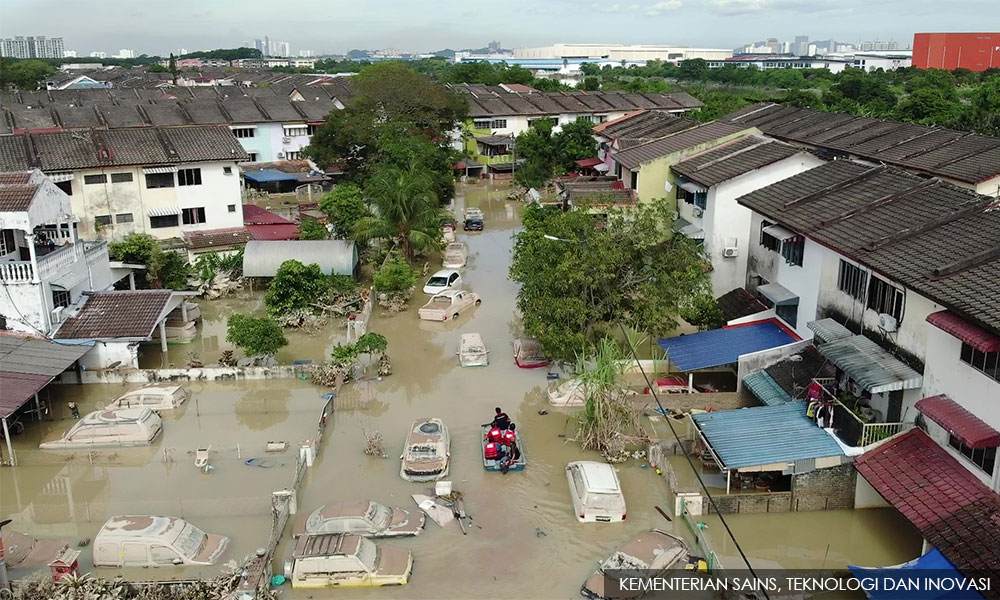 For a country that experiences flooding annually, any warning signs need to be taken very seriously. This 'getting caught off guard' business should not even happen at all. As I said, this is unacceptable. More efficient warnings should have been given. People in vulnerable areas and situations need to have access to these warnings and information. Just releasing press statements isn't enough.
Rescue efforts should have been more effective. The government and relevant authorities are being criticised to high heaven for their response when it comes to rescue efforts. I could elaborate more on what has been happening, but there is no need. Everyone already knows the criticism, and rightfully so. They have erred and they know it. The people have a right to criticise.
Photo opportunities by insincere and thoughtless politicians are bad enough, but accusations of the authorities hoarding supplies meant for victims is worse. Of course, we don't know for sure if this is true, but people are calling it out on social media. Whatever it is, investigations should be happening to either prove it didn't happen or otherwise.
The authorities have the responsibility of helping everyone. It is their job to conduct rescue and relief efforts. Civilians, NGOs and other ordinary Malaysians can play important roles too, but definitely a supplementary role to the authorities' efforts. Whatever it is, the authorities should shoulder the main responsibility.
A matter of location? 
I also have a slight bone to pick with people who are offering help. But I also feel conflicted in doing so because people wanting to help is always a good thing. However, it feels like so many people want to offer help this time around because of where the floods are hitting – which is the Klang Valley.
Devastating floods happen every year in Kelantan, Terengganu, Pahang and Johor. Yet, the response for aid and rescue pales in comparison to this flood. Could it be because it has hit the more 'important' states that people are paying more attention? Not a nice thing to think about is it?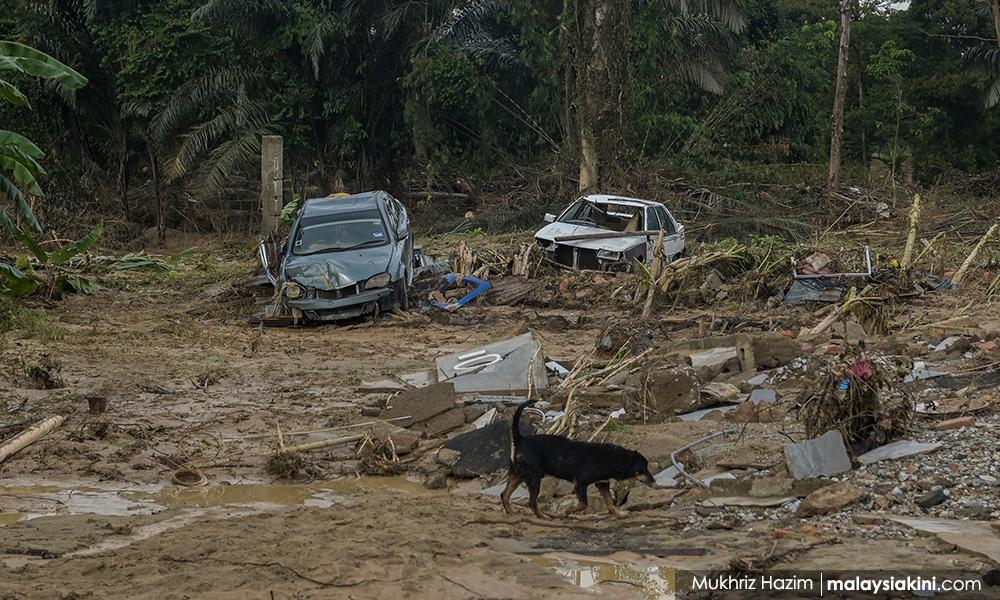 I know that people help during the annual floods too. And I also know more people are moved to assist when the tragedy is at its worst. That's normal. But wouldn't it be great if the same level of help and assistance were given every year where floods happen more often?
Maybe we should have a system in place for more people to mobilise better. We shouldn't be desensitised to that, right?
At the end of the day, I believe that Malaysians are very caring of each other and this tragedy is proof of that. We need to always remember this and maintain this #KitaJagaKita spirit.
Aside from that, I also strongly believe that the government and the authorities need to step up their flood response effectiveness, from their monitoring to their rescue work. It's ridiculous to think that we are a flood-prone country that still doesn't know how to handle floods.
[This article was originally written for and published at Malaysiakini.com]
Get Zan Azlee's best-selling book 'Liberal, Malay and Malaysian' today!
Buy more Fat Bidin books, films and merchandise at The Fat Bidin Store!