Are we a systematic, healthy and mature democracy?
By Zan Azlee
When Attorney-General Idrus Harun gave a statement saying that there are no clear facts to show that Prime Minister Muhyiddin Yassin no longer enjoys majority support in Parliament, I had to agree with him. He went on to explain that any form of motion of no confidence or determination of majority cannot be done through press statements and needs to be done by MPs.
Oh, the context, in case you didn't know, is that a few days ago, the single largest political party with representation in Parliament withdrew its support for the prime minister and the Perikatan Nasional government. It wasn't done in Parliament. They had a supreme council meeting and then held a press conference.
Of course, there are more details, such as Umno vice-president Ismail Sabri Yaakob being promoted to become deputy prime minister and regular member who holds no position in the party, Hishammuddin Hussein, also being promoted to senior minister. I'm sure you all know the background of the drama.
Well, if it is in a systematic, healthy and mature democracy, a statement like that would actually lead to a session in Parliament. The prime minister would have to prove that he has majority support and the opposition would have to prove that he doesn't. Then, it would go to a vote and either the incumbent stays or goes.https://d873dd27d1c2b9bdb9a8f7beacb47558.safeframe.googlesyndication.com/safeframe/1-0-38/html/container.html
But, in Malaysia Land, apa pun boleh! Governments have changed just from accumulated statutory declarations, secret political party meetings and from different press conferences declaring all kinds of numbers and digits. The Sheraton Move was definitely a trend-setter for the current day.
But I do understand why politicians do this. It's their job. It's their profession. It's just what they do. They want to make sure that they get the position of power. Ideally, it would be because they want to serve the people and the country as best as they can. And, also to persuade the people of their intentions so that the people can make informed decisions by voting.
In a systematic, healthy and mature democracy, this would be all good. We can see these methods being put in practice quite efficiently (of course, nothing is perfect) in many democratic countries. A change in government between election periods is actually quite common in many countries. Minority governments can be unstable and different coalitions are constantly formed.
Countries like Germany and New Zealand have almost perfected this system. I would suggest readers to read Wong Chin Huat's clear explanation of this in an opinion piece he wrote recently. He explains that these countries have certain rules and laws that help the system along when grey situations arise.
In Germany, there is something known as a 'constructive vote of no confidence' where a motion of no confidence against a chancellor needs to be accompanied with a replacement candidate. If not, the incumbent can continue to govern until an election is called. Umno has not named a candidate, but it did say it is not in support of opposition leader Anwar Ibrahim.
In New Zealand, a minority government can govern but they must be aware that they are a minority government. So, they need to make sure that they are flexible enough to work with the opposition in order to govern and form policies that will satisfy all sides. It sounds very much like a unity government to me.
The unity proposal was brandished around for several months after Perikatan Nasional took over the government and when the pandemic started. Of course, it was all ignored. Then, there was the call for a unity budget where the opposition was invited to give their input. But according to the opposition, it was just for show.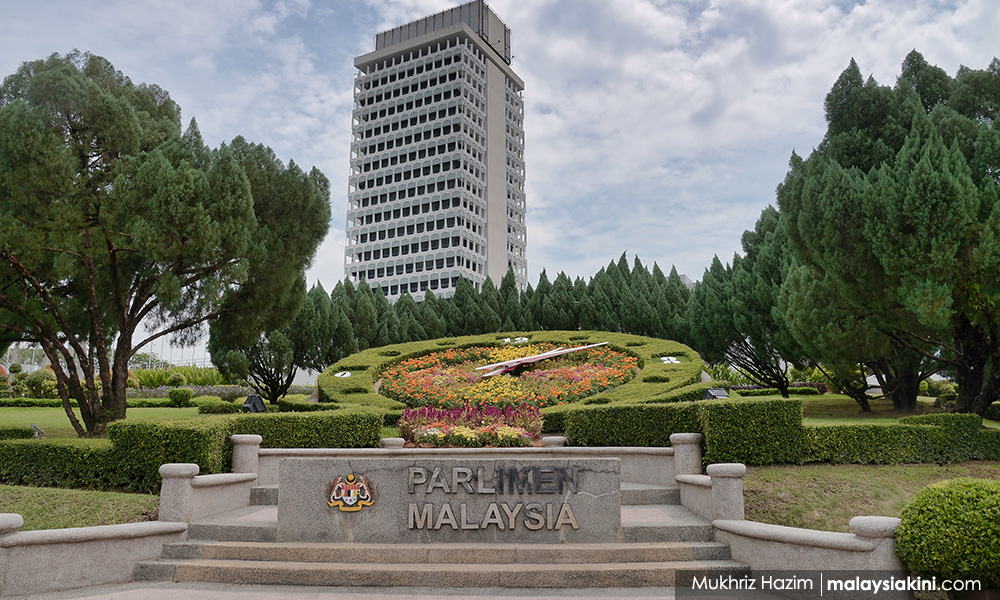 The closest we got was at state level. The Perak legislative assembly saw a motion of no confidence against then menteri besar Ahmad Faizal Azumu of Bersatu. He graciously stepped down, and then the whole state assembly put its support behind Saarani Mohammad of Umno. There was no objection.
But, they formed a unity government via a Confidence and Supply Agreement, which outlines the terms agreed on how to administer the state, moving forward. Included are reforms to empower the opposition better, equal financial allocations, and inclusion in policy and committee meetings and discussions.
So, technically, it isn't so far-fetched to think that Malaysia, on the federal level, can be mature enough to solve the political crisis. Politicians and MPs from all sides have started politicking already right after the announcement by Umno. There have been individual MPs who have even offered themselves up as interim prime minister (ahem… hello Ku Li!).
Let me reiterate again that I don't see a problem with politicians politicking. It's the nature of the profession. But the main intention has to be sincere. Politicians need to realise that they are supposed to serve the people and the country and that is what the people expect too. Well, it is what we expect in a systematic, healthy and mature democracy.
Parliament is set to meet soon. The agenda is about the management of the pandemic and the emergency, but who knows (what will happen). Maybe our elected leaders would see in themselves to actually sit down like mature adults who take their responsibilities as MPs seriously and come to a solution that would be the best way forward for a country that is in dire straits.
So, dear parliamentarians. What is it going to be?
[This article was originally written for and published at Malaysiakini.com]
Get Zan Azlee's best-selling book 'Liberal, Malay and Malaysian' today!
Buy more Fat Bidin books, films and merchandise at The Fat Bidin Store!