Let's ramp up Malaysia's vaccination programme
By Zan Azlee
I finally got vaccinated along with my wife last Wednesday. No, it wasn't through the normal National Immunisation Programme under MySejahtera because according to my age, I am under Phase 3 which hasn't started.
So, that's right, I was one of the 250,000 people who clamoured online at noon on May 2 to book a spot to be vaccinated. It took me an hour to finally get a date at the Umno headquarters for May 15.
I had to go through all the challenges that people were complaining about the online booking – no dates being displayed, no confirmation page, etc. But eventually, it all worked out. I even managed to register my parents and they will be getting vaccinated next week.
If there ever was a most efficient government-run programme, this vaccination exercise would probably be it. The whole process was simple. As soon as you arrive, signs and personnel are already telling you what to do, very politely, I may add.
There are several stages to go through where they verify your identity and appointment through the MySejahtera app. There is a short briefing by a very humorous official who will explain the whole vaccination process.
There will be a one-on-one consultation with a doctor (they allow husbands and wives to be consulted together). It's very detailed. I told the doctor that I was allergic to bee stings. He said that it should be okay.
My wife told him that she was allergic to penicillin. He was a bit concerned. So he briefed her on the different reactions that could happen and said that we can stay in the observation space a little longer before leaving just in case.
We were okay after the jabs, received our vaccination cards and went off to Sunway Putra Mall to the Kedai Fixi book store to claim our free book for being vaccinated (just show your vaccination card to them and you get to pick one Fixi book for free!)
The entire vaccination process took less than an hour. Everyone was polite and cheerful, from the personnel (Health Ministry officials, police, Rela, civil defence personnel and volunteers) to the people who came to be vaccinated. It actually made me feel proud to be a Malaysian that day!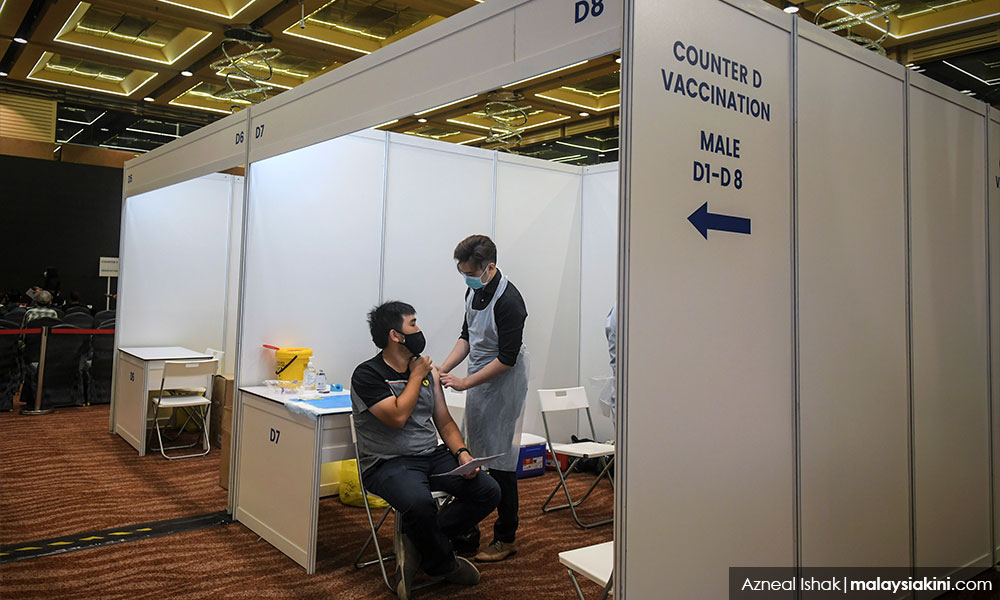 The fact that so many people volunteered to be vaccinated shows that many Malaysians have faith in their vaccinations. Or at the very least, they know the importance of weighing the benefits of getting vaccinated against the risks.
We have had so many lockdowns – from the full ones to the semi ones and even the confusing ones. And yet, for whatever reason, the number of infections continues to rise to alarming figures. Actually, the first lockdown was effective. Go figure what happened after that!
In my opinion, lockdowns aren't going to work anymore. We can't even afford it because it's devastating our economy. Malaysians should just really seriously do the three most important things – wear a mask, sanitise and practice social distancing.
The next big thing is getting vaccinated. Take a page from other countries that have had success such as the United Kingdom, United States and Israel (yeah, yeah, I know!) These countries have accelerated their vaccination programmes and now are slowly going back to normal life.
We can be one of those countries too. First of all, we really need to create more awareness on the benefits of vaccination. At the moment, there are too many loud voices out there, especially on social media, that are promoting paranoia towards the vaccines.
Ramp it up
Take note that I said "too many loud voices". What I mean is that their voices are loud but I highly doubt that their numbers are that high. There are more people who believe in the vaccines but aren't as loud. Like the quarter-million who volunteered for the AstraZeneca vaccine.
That's why I get excited when I see so many people posting photos and stories of their positive vaccination experience on social media. We need to drown out all the unfounded fear that is circulating out there on vaccination.
It's been two days since my wife and I have been vaccinated. I had a slight fever the first night and after two paracetamol tablets, I was back to normal. My wife's fever lasted a bit longer and she did throw up. But it's just like the normal flu and she is feeling better today.
No blood clots, no loss of breath and definitely no need for a visit to the emergency room. If anything, I was hoping to develop some superhuman powers like x-ray vision or be able to shoot spider webs from my wrist. But no such luck!
The next thing is that the government really needs to ramp up the National Immunisation Programme. We need to get in as many people as possible and as fast as possible. The target is to get 80 percent of the population vaccinated, which is around 25 million.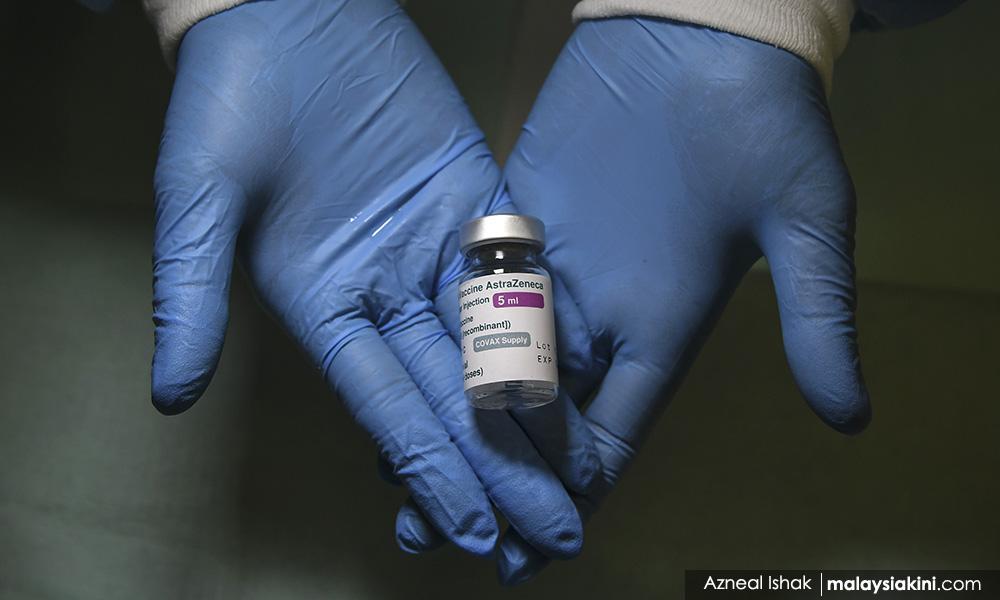 So far, more than 10 million have registered to be vaccinated and 1.4 million have been vaccinated. That is still far off from the target. We need to do more. So what can we as ordinary Malaysians do? Spread the word.
My parents have received their fair share of scares on social media about being vaccinated. But we rationalised it with them and now they can't wait for their turn to get their jabs next week.
Let's continue to tell people about the benefits of being vaccinated and not be swayed by fake news that fuels paranoia. I know it can be annoying to try and convince people but it is our responsibility to get Malaysia back on track.
Honestly, I have selfish reasons for writing this article. Last week, during Hari Raya, my mother broke down. The last-minute lockdown and the flip-flop in SOPs got to her. We had to calm her down and eventually, the online Zoom Raya made her feel better.
Then a few days ago, my 10-year-old daughter broke down and said she was tired of not being able to go to school and not being able to go for gymnastics classes. She cried saying she just wants everything to go back to normal.
But as much as I am selfish for wanting everyone to be vaccinated, I think we owe it to the whole country. It doesn't matter what vaccine it is. It could be AstraZeneca, Pfizer or Sinovac, just register and get vaccinated.
The government needs to put in more effort as well and be more efficient in signing people up and jabbing all of them in the fastest possible time. I also want to highlight that we ordinary Malaysians can volunteer to help the government's efforts.
The government's vaccination programme is looking for volunteers from all walks of life, all around the country to assist. With or without a healthcare background, there will still be a role for you. Visit the Covid-19 Volunteer Coordination Centre here for details.
[This article was originally written for and published at Malaysiakini.com]
Get Zan Azlee's best-selling book 'Liberal, Malay and Malaysian' today!
Buy more Fat Bidin books, films and merchandise at The Fat Bidin Store!