I had buka puasa a few days ago with a family friend. He has three children and I have three children. All school-going except for our youngest ones. His eldest daughter just entered Form One and, as we all already know, those who are in Form One this year did not take the UPSR (it has since been abolished).
"The other day, Martha had to take an exam when she entered Form One," he said.
"A test? I thought the UPSR is no more?" I asked.
"It's an internal exam by the school just to see the proficiency of the students."
"Ahh! I see. How did she do?"
"Her maths result was horrible! She didn't fail but she didn't do very well."
That's why I feel that it is most important that we try as hard as possible to keep the schools open during the Covid-19 pandemic and we should not go back to shutting down everything. Our children have lost a year of their educational life due to the shutdown that happened in 2020 and now that the schools are opened, let's keep it that way.
My friend is a good and attentive father, and along with his wife, focuses their life on raising and educating their children. The whole of last year took a toll on the children's education. He and his wife (along with me and my wife) did their best to help them along with the online learning implemented by the schools. But it just wasn't enough.
I understand the fear that many people have about sending their children to school when the number of Covid-19 infections is on the rise. However, I implore that everybody reconsider and reassess the pros and cons involved in keeping the schools open. Personally, I feel that the pros of keeping schools open more than outweigh the cons.
Firstly, full online learning just cannot replace the efficiency of physical face-to-face learning. No doubt that online has advantages, but it should be a complementary method and not a replacement. As human beings, physical interaction just works much better and suits our natural behaviour, anyway.
Secondly, this doesn't just influence the learning of academic lessons, but also the well-being of the children. Social interaction with teachers and their peers helps them develop important communication skills and also social behaviour. This will help to prevent social problems in the future when they grow up.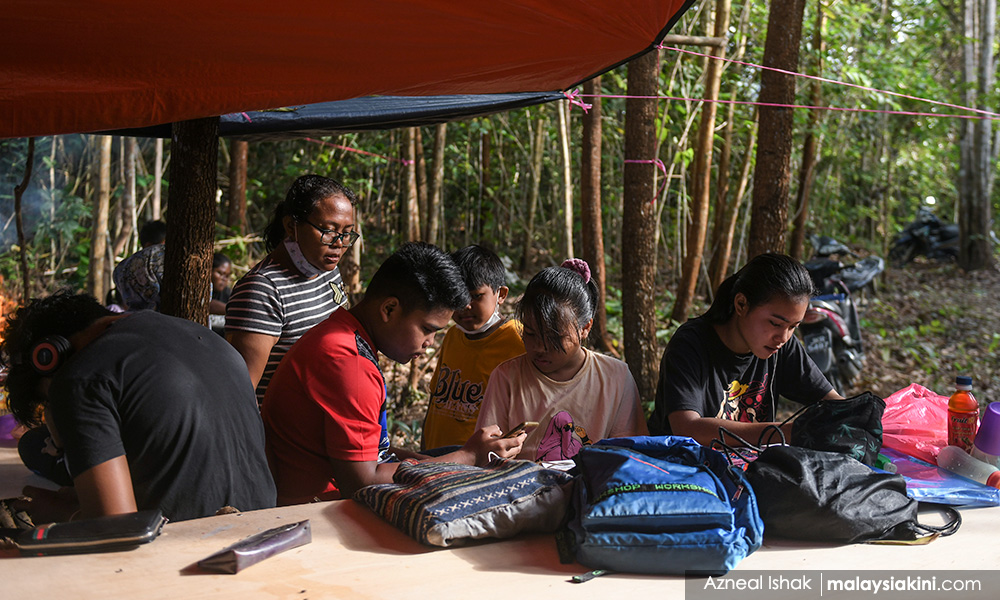 The fact that not everyone has access to the proper resources for full online schooling is another thing to consider. We have all heard of stories of families who can't afford tablets and computers for their children. There have also been many cases where rural areas lack the communication infrastructure for the lessons to be delivered (Hi Veveonah Mosibin! How are you?).
And what about parents who are out working all day and are unable to provide the proper care if their children are not going to school? Now, if it were a complete lockdown of the whole country, then everyone is at home, this shouldn't be a problem. But if all the schools are closed nationwide but the economy is still open, then how?
Also, it isn't difficult to practise the right SOPs in order to minimise infections in schools. Notice that I say "minimise" and not "eliminate". I understand that the risk will always be there. We just need to balance it out. It isn't impossible and schools would be one of the best places to have a controlled environment.
So far, the schools that my two elder daughters go to have been doing a fine job in practising social distancing, constant sanitising and educating the children on hygiene. The school has also been constantly updating parents on anything that happens in the school so that we are confident enough that the administration is on top of things.
It has been unfortunate that recently, we have seen the rise of infections in schools. But I do agree with the Education Ministry's decision to not implement a blanket national shutdown and instead, closing down only certain schools and with a rotation and scheduled method at that. Let's hope this works in controlling the infections.
Keeping the schools open is the more rational thing to do because there are so many other places that are opened that are even riskier. If the opening of places such as shopping malls, cinemas and markets is considered important despite the risks, then the opening of schools is equally or even more important because it involves the future of our children.
[This article was originally written for and published at Malaysiakini.com]
Get Zan Azlee's best-selling book 'Liberal, Malay and Malaysian' today!
Buy more Fat Bidin books, films and merchandise at The Fat Bidin Store!