The renovation of their physical store and creative lab was just about to be completed. Plans had been made to start moving things in and when that was done, they would have a nice brick and mortar gallery where they could impress customers and brainstorm new ideas.
But all that was dashed when on March 18, Malaysian Prime Minister Muhyiddin Yassin announced a nationwide lockdown in a bid to contain the global Covid-19 pandemic.
Under the Movement Control Order (MCO), as the lockdown was called, all businesses and government offices were closed except for those providing essential services. Schools and universities were shut too. No one was allowed to go out except to buy food or groceries. Even then, they couldn't venture more than 10km from where they live.
This went on for close to two months. When the government began to ease restrictions in May under a somewhat more relaxed Conditional MCO, most businesses still reopened to strict standard operating procedures (SOPs) and social distancing requirements.
'It meant we had to continue working from home for just a little bit longer," said Zara Agnes Chan, founder and head of products and operations at the Kuala Lumpur-based HCCF by Zara Agnes.
Zara has been running her online halal Chinese confinement food delivery business from home since 2016. Inspiration to start her business came to her when she and her husband Maharis Azman started a family. A Chinese Muslim convert, Zara couldn't find proper halal Chinese confinement food. So, she decided to do it herself, starting what has now become probably one of the only online halal Chinese confinement food delivery services in the country.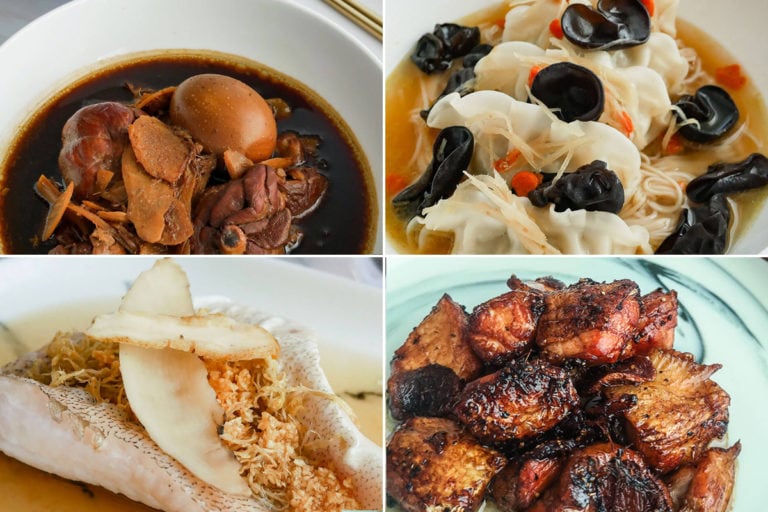 Prior to the coronavirus outbreak, she had decided to expand to an office and gallery, and her husband Maharis quit his advertising job to work alongside her. But the start of the lockdown caused business to take a bit of a dive.
Yet, while the couple's hope of opening a physical store was shelved, Zara soon found that her business did not really suffer during the MCO. People were stuck at home. If they wanted to eat, she said, they would either have to cook themselves or order and have it delivered. Good time to be running a food delivery business, even if it is for postnatal mothers.
"In the beginning, we thought it would be bad because customers were canceling orders because they were scared. But after a few weeks, things picked up quite well," she said.
Meanwhile, Maharis quips: "It's a running joke between my friends and I. HCCF's target market are postpartum mothers in confinement. But now, because of the MCO, the whole country is in confinement and our market just grew!"
Morning schoolwork and online meetings
Visual artist Arif Rafhan Othman had always been working from home even before Malaysia declared the MCO. Sitting in his little studio located in the corner of his living room, he said to Between The Lines (BTL) that work and lifestyle haven't really changed during the pandemic.
"I still work at the same time, eat my meals with the family at the same time. The only real difference is that I don't send the kids to school anymore," he explained.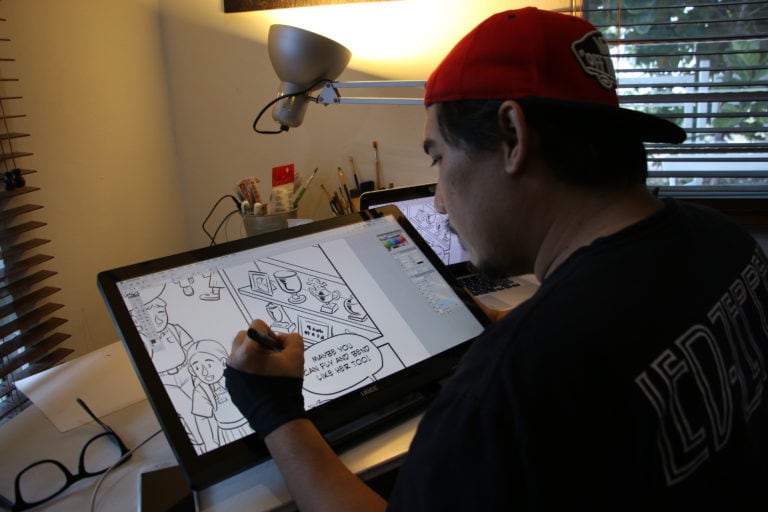 As with many countries, students have been receiving homework and assignments online from their teachers during the MCO. So the challenge, according to Arif, is that as parents, he and his wife, Suhana Md Daud, had to create a schedule for their three kids to follow.
The mornings are dedicated to schoolwork. When afternoon comes, they schedule in leisure time like playing music and stop motion filmmaking, because kids being kids, if left idle, would just slack off and plonk themselves in front of the television.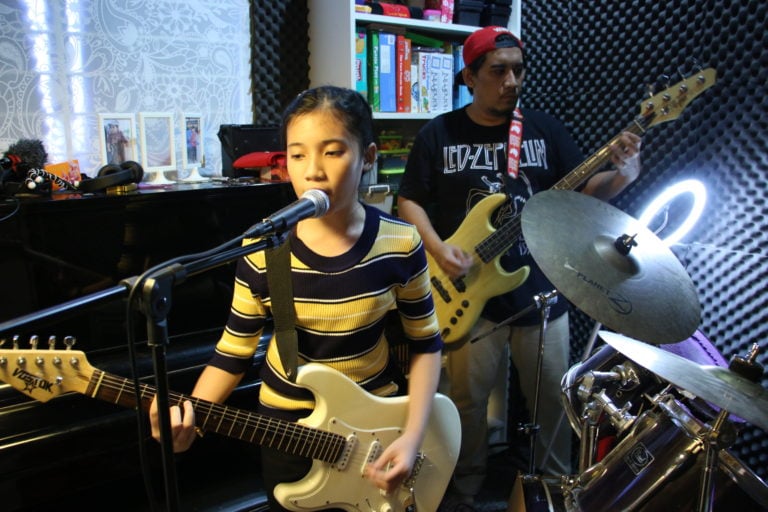 In between, dad carved out time for his work.
"Honestly, I was quite worried during the first two weeks of the MCO because even projects that I had in the pipelines stalled. But after some time, they started work again. They just needed to repurpose and adapt to the situation," said Arif.
After the slump of the first couple of weeks, work resumed like normal, albeit with all meetings carried out online instead of at a cafe or a mamak restaurant over cups of coffee and teh tarik. If anything, it was a pleasant discovery for Arif that the online meetings made his clients and his work much more efficient.
"We get straight to the point and talk about what is needed and everyone just wants to get things moving," he said in glee.
For many Muslim families navigating the Covid-19 crisis, the lockdown and subsequent Conditional MCO was made even more challenging as it clashed with the Hari Raya Aidilfitri or Eid al-Fitr celebrations last month. Normally one the most largely celebrated religious festivals in Muslim-majority Malaysia, it was a muted affair this year with traditional Ramadan bazaars – where locals buy food for the breaking of fast – scrapped while interstate travel was banned and open houses heavily restricted, even among families.
For many, this meant the annual tradition of 'balik kampung', or heading back to one's hometown, had to be abandoned. Also gone was the usual large gatherings of family, extended family and friends and feasting, which normally marked the festivities.
"There are pros and cons. The pros are that we don't have to be caught in terrible traffic, and I don't have to pack bags to travel back to my mother's house and my inlaws. No bundles of laundry!" laughed Arif.
Jokes aside, he was quick to add that video and digital technology such as Zoom allowed for many families to catch up and share the cheer with relatives and friends.
Maharis, meanwhile, said this Hari Raya, and even Ramadan, was different because he and Zara were not caught up with wanting to go out and eat everywhere.
"We just spent it with our parents and immediate family members. It isn't a Raya for show, and that made it more meaningful."
He said he and Zara are happy that at least, their kids could spend Raya with their grandparents because they are all living in the same state.
And at the end of the day, it wasn't about eating good food or wearing the fanciest clothes, but spending time with each other that counted, he pointed out.
While the above instances give the perception that Malaysians are skirting around the current health crisis with little economic ramification, the truth is far more dire. According to the government, Malaysia bleeds RM2.4 billion each day the country is under MCO. The country's coffers are taking such a hammering that the decision to reopen businesses in May was made to prevent total losses close to RM100 billion.
Many affected businesses have either scaled down by slashing salaries, downsized by retrenching staff, or outright just shut their doors. In May, the country's unemployment rate was the highest in over a decade.
Finance Minister Tengku Zafrul Abdul Aziz has said the government has allocated RM3.3 billion in loans and subsidies to help tide over small and medium enterprises, part of an RM260 billion economic stimulus package set aside to protect the economy.
Yet, as with Zara and Arif's case, society has proven to be very adaptable to the changing norms. So while the Malaysian economy will go into a recession because of the Covid-19 pandemic, economist Dr Tan Consilz from UOW Malaysia KDU School of Business opined that things would improve at a much faster rate because it will eventually evolve.
"During this whole MCO period, online retail sales in Malaysia have increased by 40 percent. It is almost a direct shift where people moved from buying things in stores to buying them online. So the same amount of people are still spending. It's just a different way," she explained.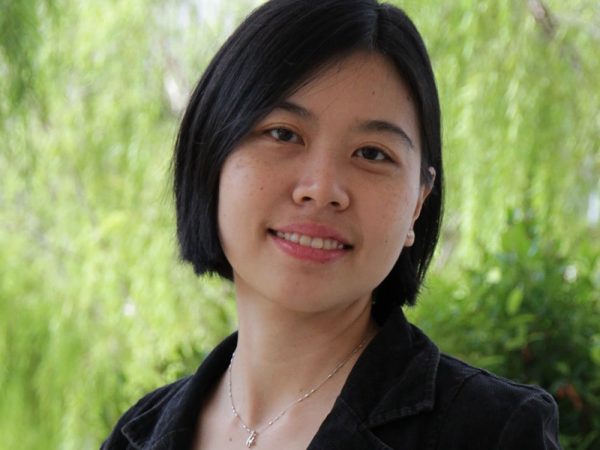 There are many examples of how society is adapting to the current pandemic situation. Food services have gone online and the delivery system has been very efficient. Businesses are devising ways to keep their operational costs low. Employers and employees are implementing SOPs for working from home.
The gig economy, where more people are working independently as freelancers, will also contribute to this. These have been happening from the very beginning of the MCO and provide a glimpse as to the new normal of the country's business landscape post-Covid-19.
"This is strong evidence to show that the new normal is going to happen. People are adapting out of necessity and for survival. Human beings are tenacious and with the technology and knowledge we have now, we will get through it," Tan said.
Just like Tan, all three Arif, Zara and Maharis are optimistic that things will improve economically due to the nature of human beings at being able to pick themselves up. Of course, they also all agree that everyone, including the government,  must play their part to aid this process of recovery.
"Every single person must learn to adapt and change if we want to regenerate the economy. But the government also has a role to play by injecting the right amount of relief to revitalise the economy," explained Arif.
Meanwhile, not everyone has been as lucky or able to adapt. "There are many people who have suddenly become in need because of the pandemic. Many have lost jobs. The government has been helping and this will definitely contribute to the country getting back on its feet," said Zara.
She and Maharis have also been adapting their business to the current situation for the better. During the fasting month, they used their e-commerce platform to create an e-Ramadan bazaar, where they gathered a group of independent food vendors to sell food.
Their business model is one where customers ordered their food one day in advance. The vendors would then know just exactly how much they need to prepare for the next day. This helped them to avoid wastage and to keep their costs low and manageable.
"We were expecting customers to complain about having to order a day in advance but surprisingly, no one did. So I'm confident that people will adapt. Humanity will improve because the MCO has forced people to prioritise what is important in their lives," explained Maharis.
Although Zara and Maharis were excited about moving into their brick and mortar gallery and office before the MCO, things have changed now. The MCO allowed them to reflect on how they have done things and re-evaluate how they want to do it in the future.
…It has definitely been something good," he said with a smile.
While the virus outbreak and lockdowns have forced the world to its knees, it cannot be denied that this has forced everyone to slow down, take stock of our lives and reflect on how best to move forward in life.
Maybe Tan, Arif, Zara and Maharis are all correct in their evaluation of the situation. If they are any indication, the human race will prevail once more. And although the world would be drastically changed in the aftermath of this pandemic, perhaps we would have learnt the value of family, health, kindness and of living life to the fullest.
[This article was originally written for and published at Between The Lines]
This story is a collaboration between Fat Bidin Media and Between The Lines. Subscribe to Between The Lines.
Get Zan Azlee's latest book 'JOURNO-DAD: The chronicles of a journalist who just happens to be a dad!' today!
Buy more Fat Bidin books, films and merchandise at The Fat Bidin Store!