Since the Covid-19 pandemic spiked and the movement control order was enforced, aside from worrying about the state of the economy and if I will ever get to play basketball every Friday with my buddies again, I also worry about my children's education. I have three kids and two of them are school going.
My second daughter, Alethea Azlee, who is in kindergarten, has very proactive teachers. As soon as the MCO was extended the first time, they devised online meetings for the kids to speak to each other and record short video lessons for them to do at home. They weren't too long. A maximum of two hours (normal school is four hours a day) and the kids enjoy it.
My eldest daughter is in Year Three at a government school. It took a while for her teachers to catch up, but now, she has been enrolled in Google Classroom and has been receiving daily homework, assignments and activities from her class teacher. She also gets art assignments and then takes photos and sends them to her teacher via WhatsApp. Not too shabby.
But it is still quite disappointing to see that right before the MCO, she had been shortlisted to represent her school in storytelling and had just joined the Chess Club as well as chak lempong (traditional Malay gongs) classes. She was excited with all the things that she was participating in. Then, the pandemic happened and she had to stay home.
Alethea's school life isn't less exciting. We have just started teasing her about a boy named "Jay Sun" in her class that she is always talking about. Then, the MCO and she couldn't sit next to him anymore. You will always remember your kindergarten love! Mine was a Chinese girl named June. After 40 years, who knows where she is now!
But like I said, the teachers are being very proactive and innovative. Athena's chess teacher has instructed her and her friends to download a specific app to their gadgets, and today, she will be participating in her first online tournament with several schools in Malaysia and in the US. That wouldn't have happened if the MCO didn't happen.
As for Alethea, as I have mentioned, her teachers make sure that she and her classmates have a Zoom meeting every morning so they can chat with each other. She has moved on from Jay Sun. She's got her eyes set on Sebastian now. Well, good for you little girl! I couldn't be prouder that your social life is flying high.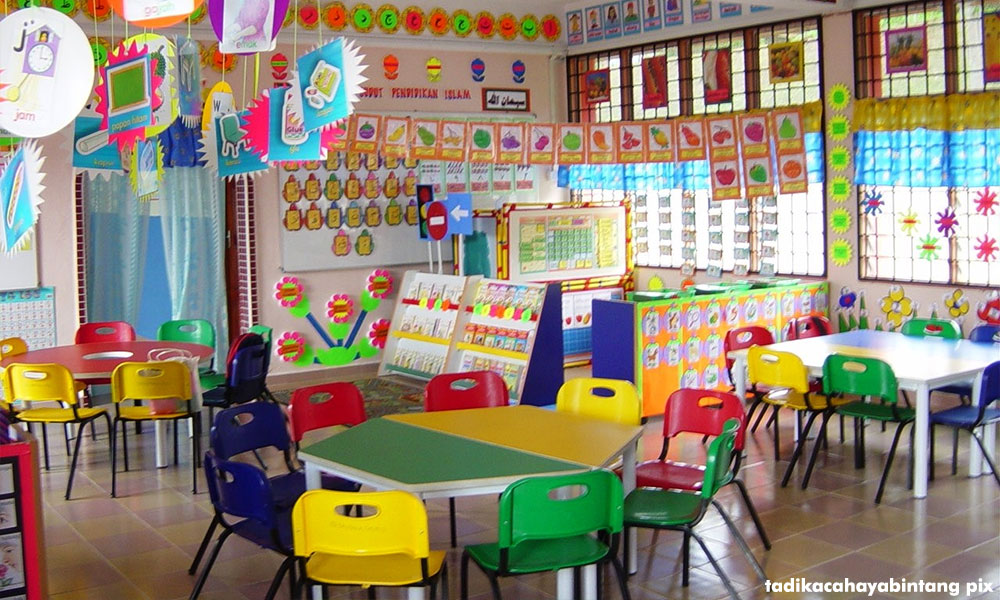 We are all itching for everything to get back to normal. We want our work and businesses to get back to normal. We want our economy and industries to get back to normal. We want our schools and universities to get back to normal. We want our lives to get back to normal. Some are more patient than others. Some are just restless (like me!)
As much as we all want the pandemic to be over and the MCO lifted as soon as possible so we can get back to business as usual, we will have to accept the fact that business as usual will be different than how we are used to after everything that has happened. The world and our society are going to change. The coronavirus is the catalyst of that change.
Remember 9/11? That one tragedy in 2001 changed the world. International travel and security transformed. But after almost two decades, the new norm became business as usual. The news and media industry changed. It kicked off the slow and torturous death of traditional media. The new norm of consuming content online has now become business as usual.
So this is what will happen after we all come out from the global Covid-19 pandemic and I have no doubt that we will come out of it. But the world will change. The way businesses conduct their operations will change. Work culture between employers and employees will change (yes, us gig economy proponents might have gotten it right!)
The way we socialise is definitely going to change too. I don't know how this change will be like but we are going to have to adapt. It might be difficult for the adults and even more so for the fairly elderly, but my children will see it as the norm.
The change may not necessarily be a bad thing. It's just a change. Humanity and the world have changed many times throughout history.
So just be prepared. But whatever it is, we will all get through it. Please continue to stay safe, healthy and obey the MCO.
[This article was originally written for and published at Malaysiakini.com]
Get Zan Azlee's best-selling book 'Liberal, Malay and Malaysian' today!
Buy more Fat Bidin books, films and merchandise at The Fat Bidin Store!