(Pic from Gizmodo.com)
It seems that aside from television going all digital and being overtaken by online platforms, radio has also been slowly going down that highway. The popularity of podcasts has been rising, especially in the United States, and we know that what happens there will usually catch on in Malaysia as well (albeit a little late!).
Recently, an article on Gizmodo highlighted that a faraway fairy land called Norway will be the first country to turn off FM radio in 2017. Their Ministry of Culture announced this as they are fast preparing to transition towards digital radio.
In Southeast Asia, countries like Indonesia, Brunei, Thailand, Singapore, Vietnam and, of course, Malaysia have already been testing digital radio (Digital Audio Broadcasting – DAB). But there are no clear indications as to when FM would be totally turned off.
In the meantime, podcasts are MY favourite audio platform and I've been a big fan of a few which I think all of you need to listen to. I repeat… NEED TO LISTEN TO! They're all non-fiction storytelling-centric…. my cup of tea!
1. This American Life – This American radio show has been around for years but is now available for the whole world to listen to now.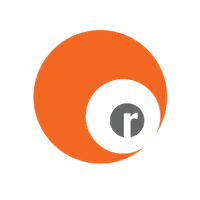 2. Radiolab – Freaking awesome audio design complementing great storytelling!
3. The Moth – Simple straight-up people just orally telling stories that have happened in their lives.
4. Risk! – It's kind of like The Moth… but on really dangerous narcotics!!
5. Freakonomics – Not at all boring like their books!
6. WTF with Marc Maron – Failed comedian who started a podcast which is now one of the leading interview-based podcasts in America.
Oh… and I don't download these podcasts. I use the Stitcher app on my smart phone.
And if you want to listen to the podcasts that my brother, Aizyl Azlee and I do, go lah (we host two… one on media and socio-politics called THE FAT BIDIN PODCAST and another on films called THE FAT BIDIN FILM CLUB)!!